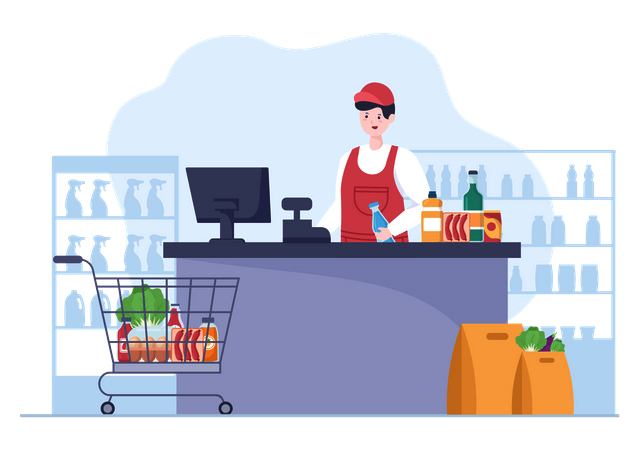 Extremaa provides ERP to the complete solution for any type of business as it contains all the modules that comes as a separate software. ERP is a single software which combines the workflows between Sales team, Billing, Logistics, Manufacturing, Purchase etc and automates the business to be able to scale faster. It is user friendly, easy to implement, accessible from anywhere as it is entirely cloud based. Reach ERP has a bank level security and allows you to take better decisions based on the data collected. This is the best software for super market. Super market Software will help your store stay organized in numerous ways, especially through inventory building and tracking. You can also take advantage of the important functionalities that are crucial for any business: employee management and scheduling, accounts payable/receivable, point of service, customer relationship management and so on.
Extremaa provides an easy-to-use barcode scanning system. Just plug it into your computer to start using it in your Point of Sale and Inventory Screens. A barcode scanner can be up to 50% more efficient than the manual process. Use the time you'll be saving to focus on other areas of business.
Supermarkets usually have all their products in stock before selling them. If by any chance you come across a product that hasn't yet been inventory – don't worry – you can quickly add it during checkout. Just enter a product code/SKU, name and price and it will be automatically added to your inventory.
Allow multiple payment methods. Give your customers the freedom to pay with both cash and credit! Extremaa allows you to label and edit every payment method. This feature helps you expedite the accounts receivable process since you can filter transactions by date and payment method.
Print a receipt once the sale is completed or send orders to print in another department. Extremaa offers an easy way to pair your printer to the software, as well as a set of customizable templates. All you have to do is choose the type of printer (standard or coil) and a template.