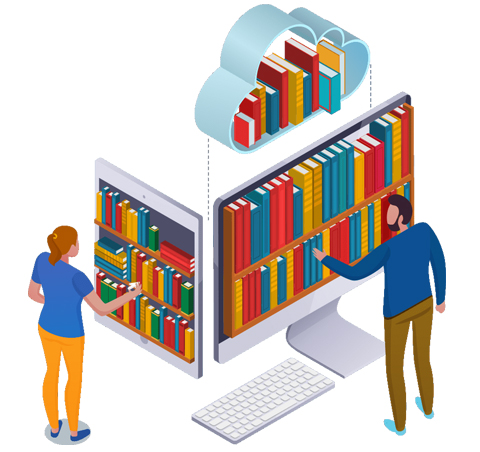 Library is no less than lifeline to any school as it acts as a reservoir of knowledge for the teachers, students, and the school on the whole. The proper management of Library is highly essential to every school and this module contributes its bit in this endeavour in the most significant fashion. The school gets a comprehensive dashboard with an option to manage multiple libraries. Moreover, there is a great arrangement of auto filling of book details using ISBN code online. The module has a provision of creating and printing bar codes.
Not only books which are managed properly, it helps to manage periodicals as well. The school may have book details with DDC and can manage e-resource Library through this module.
The module sends auto-reminders to the students for the books due to be returned. The school may pull out reports related to books issued, books returned, and books to be returned. Further, the school may view the quantity, titles, authors of the books under different category and may determine the purchase requirement for different categories.